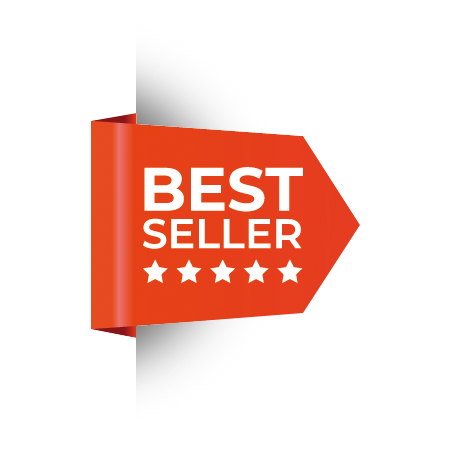 Master Practitioner Course in B2C Sales
This programme is our best-selling entry-level programme because, on the one hand, it is already a fairly complete package due to the combination of verbal and non-verbal knowledge and, on the other hand, because it produces results within the first few months time after time. 
This B2C Sales Programme consists of the following four Modules:
Closing Techniques

Objection Handling

PreSales

Speaking Body Language
Closing Techniques
Closing is a tricky subject even for experienced sales people.  After following this module, a sales person can close in different ways and especially in a way that comes across as 'smooth' to the customer.  Closing, recognising buying signals and anticipating the future (closing without asking the closing question) will belong to the skills of every sales person following this Digital Coaching Module.  Those who do not learn to close easily will remain stuck at the level of a quotation provider for their entire sales career.  A high score is only reserved for those who learn to 'close' smoothly.
Objection Handling
A closing question is followed by a 'yes' or 'an objection'.  Objections come in many forms.  Just think of objections such as 'thinking about it', 'too expensive', 'compare prices' or 'we never decide the first time'.  As a seller, you have two choices.  Either you 'buy' the customer's objection (which is very often a 'fake' objection) and 'hope' that the customer will come back the following week.  Or you learn how to deal with objections, for example by following this Digital Coaching Module, and then the sale 'begins' the moment the first objection comes to light.
PreSales
Before you can sell to customers smoothly, a number of conditions must be met.  And not just before you close, but even before you start your working day, your next month or your next year. This module is about creating the ideal conditions to generate maximum sales results.  Selling is the highest paid difficult, and the worst paid easy profession in the world.  Those who do just a little more than their fellow competitors have the best chance of winning the order.  What exactly it is that you have to do, you will learn in this Digital Coaching Module.
Speaking Body Language
Some researchers talk about 50, others about 80% of your communication being determined by your body language.  Important enough for every sales person to take a closer look at this subject.  Body language is a language that you can learn to 'read' in your customers on the one hand, and on the other hand, as in this Digital Coaching Module, it's something you can learn to 'speak' to your customers.  All politicians and media personalities have learned it, and now it is the salesperson's turn.  Those who support their message with the right body language come across so much more powerful and reliable to their customers. As such, the result will not be long in coming.
Your SALESTEAM will acquire the KNOWLEDGE through this Programme to, among other things:
Ask for the order in a gentle and respectful, but also very clear way
Know during the conversation, by applying a 'trial close', whether a possible sale is possible today
Already know within the first 10 minutes, thanks to the 'starting technique', whether the criteria are met to sell to these customers today
Know WHY it is so important to learn and use these closing techniques effectively
HOW they can anticipate to OBJECTIONS such as 'thinking about it, 'too expensive', 'a better price elsewhere' or an objection such as 'comparing prices'.
Use the 'isolation technique' to immediately know whether an objection is a 'true' or a 'fake' objection
Set SMART Sales Targets and Objectives
Know the ART of asking questions
Active listen and create "rapport" between the Salesrep and the customers
'Anchor' an ideal sales mood by means of auditory, visual & kinaesthetic anchors and by adjusting the 'internal dialogue' (selftalk)
Use the right body language to quickly gain the CONFIDENCE of customers
Avoid to, out of a certain nervousness, use a body language on the stand that would have the opposite effect, i.e., that the salesperson would be perceived as untrustworthy by the customers
A very interesting option module for this programme is definitely: The Salesgame
In this Digital Coaching Module 'The Salesgame' I teach your sales staff to play a sales game in which closing and dealing with objections can be 'played' in a pleasant way.  This quickly creates a certain 'routine' and the game element provides a relaxed way of learning.  This game can then be played a few times a week (for example during the lunch break), after which your sales team will notice that the handling of customer objections will soon be on automatic pilot.
You can also order the physical game we developed with the cards and casino chips.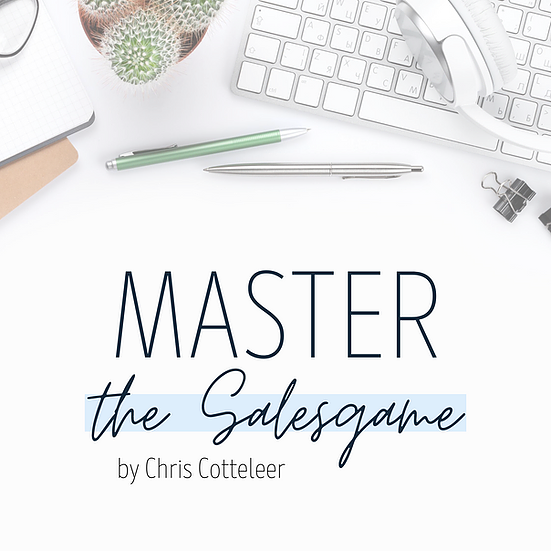 We would be happy to meet with you to explain this course or the various Digital Coaching Programmes in person